The Westpac-Melbourne Institute Index of Consumer Sentiment fell 4.1 per cent to 96.5 in July from 110.7 in June.
The main driver, Westpac senior economist Matthew Hassan noted, is deteriorating expectations for the Australian economy and prospects for family finances.
The index components show the largest decline in the sub-index tracking "economy, next 12 months", which slumped 12.3 per cent to be down 16.4 per cent since May to its lowest level in four years.
Longer-term expectations for the economy were also reported to fall sharply, with the "economy, next 5 years" index slipping by 6.7 per cent.
The sub-index tracking expectations for "finances, next 12 months" recorded an 8 per cent drop, slipping into net pessimism for the first time since 2017.
The Reserve Bank's rate cut on July 2 had little or no impact on sentiment, the analysis noted.
The bulk of Westpac's survey was completed prior to the tax package passing into legislation; however, it had already been foreshadowed by the media.
"The muted sentiment response to both interest rate cuts and tax relief may stem from the fact that both developments were widely anticipated," Mr Hassan said.
"Notably, the sub-group detail showed no boost to sentiment amongst groups that stand to benefit most from policy easing: sentiment amongst mortgage-holders declined 3.3 per cent in the month and sentiment amongst middle-income earners was down 5.5 per cent."
Likewise, Justin Tyler, director and portfolio manager of interest rates and currency at Daintree Capital, said lower cash rates would do little to boost consumer sentiment.
"Interestingly, lower interest rates are likely to make consumers feel a little less confident over the next few months, as people worry that lower rates are signalling economic weakness," Mr Tyler said.
"Consumer sentiment is likely to move a little higher on increased tax offsets, but given the actual impact of tax cuts is so far into the future for many people, we do not expect the impact of the tax package on sentiment to be dramatic."
Confidence in the labour market was also seen to deteriorate in the labour market: the Westpac-Melbourne Institute Unemployment Expectations Index recorded a 5.8 per cent rise, following on from an increase the month prior.
Meanwhile, housing-related sentiment was reported to be more positive. The "time to buy a dwelling" index rose by 5.4 per cent to 123.2, the first above-trend reading posted in four and a half years.
Westpac expects the RBA to hold the cash rate at its next meeting, but anticipates there will be further 25bps reduction coming later in the year.
The central bank has already signalled that it is prepared to ease further "if needed".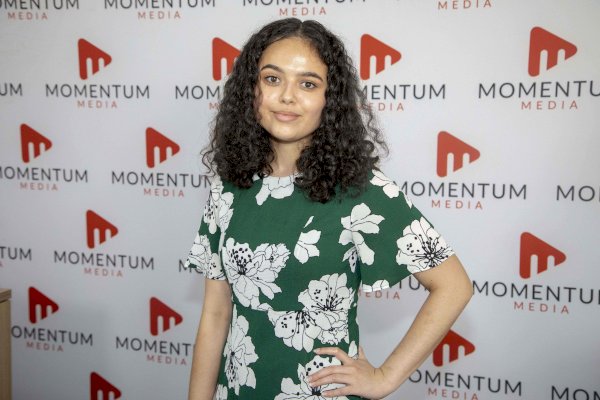 Sarah Simpkins is a journalist at Momentum Media, reporting primarily on banking, financial services and wealth. 

Prior to joining the team in 2018, Sarah worked in trade media and produced stories for a current affairs program on community radio. 

Sarah has a dual bachelor's degree in science and journalism from the University of Queensland.

You can contact her on [email protected].