The Australian Centre for Corporate Responsibility (ACCR) has reported that minimal information is being provided by most companies in the ASX 100 on five key workforce issues.
The divisions under scrutiny in the report Workforce disclosures across the ASX100 are employee remuneration, turnover and new hires, workforce composition regarding diversity and equal opportunity, composition in terms of contractors and labour-hire and occupational health and safety.
Magellan Financial Group and Afterpay were among 15 companies found to not have provided numeric disclosure on any of the key indicators.
While Commonwealth Bank of Australia, National Bank of Australia and Westpac were noted as performing disclosure around gender pay gap and diversity composition of their staff, other banks and financial services businesses in the ASX 100 were not mentioned for good execution of transparency.
Dr Katie Hepworth, director of workers' rights at the ACCR, said investors and shareholders are increasingly concerned about the risks that poor workforce management can pose for a company.
"Just this week, we have seen another class action filed against a major ASX-listed company, Dominos, regarding systemic wage underpayments, demonstrating again that a failure to properly manage workforce issues can have significant financial repercussions and erode shareholder value," Dr Hepworth commented.
"More and more investors are wanting access to this sort of information, in order to make proper assessments about the financial, reputational, procurement and legal risks which may derive from poor workforce management by companies.
"A lack of reporting hinders effective engagement by investors, who are unable to properly assess the company's management of their workforce."
Around half of the ASX 100, 48 firms, use the Global Reporting Standards (GRI), ACCR noted, with around 38 reporting on the optional GRI workforce standards. According to the report, 33 of the companies report on OHS, 30 disclose their workplace diversity and 25 comment on turnover and new hires.
NAB was one of the three companies that reported on their gender pay gap, the ratio of female to male median salaries, while 30 others disclosed their gender pay gap across similar roles.
More than half, 57 companies, provided some information on the gender diversity of their workplace, ACCR said.
However, the centre found only seven bodies gave information on the racial or ethnic diversity of their workforce, with five, including Westpac, disclosing the percentage or total number of their Indigenous employees. The other two companies, CBA and Stockland, were said to give a detailed breakdown of racial or cultural identity of their staff.
No companies were found to account for racial pay gaps, which the ACCR said reflects on limited reporting on race and cultural diversity. The racial pay gap is gaining attention over in the US, the report noted, with investors filing resolutions in the 2019 proxy season.
Only three in the 100 companies were shown to report on their chief executive media worker pay gap: Dexus, BHP and Stockland.
Only two companies in the ASX 100 were seen to provide numerical data for all five areas: Scentre Group and Telstra. Yet it was noted that despite giving the most comprehensive reporting across the indicators overall, they were not the leading companies in each area.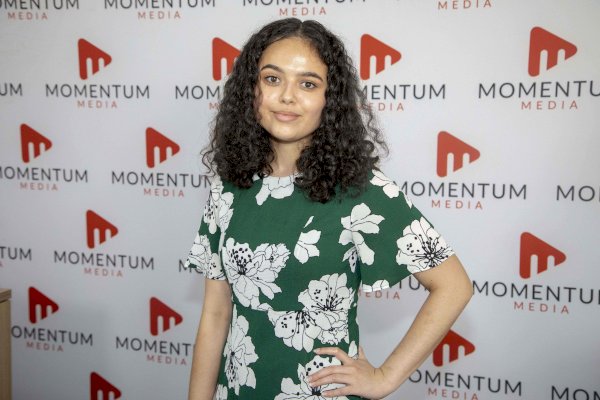 Sarah Simpkins is a journalist at Momentum Media, reporting primarily on banking, financial services and wealth. 

Prior to joining the team in 2018, Sarah worked in trade media and produced stories for a current affairs program on community radio. 

You can contact her on [email protected].