The RBA has officially cut the official cash rate to 1.25 per cent after months of speculation around a cut and the banks have begun to pass on their cuts to home loans. 
Within minutes of the official rate being cut ANZ announced it was lowering interest rates on mortgages by 0.18 percentage points, while NAB and ANZ announced they would pass on the full rate cut. 
Westpac announced later in the evening that they would not pass on the full rate cut but would pass on a cut of 20 basis points. 
The move by ANZ defied Treasurer Josh Frydenberg's warning that the big banks should pass on the official rate cut in full. 
"With the economy facing significant headwinds domestically and internationally, it is important that the banks are continuing to keep their lending book open and that they pass on in full to the public any benefits of reduced funding costs," Mr Frydenberg said.
Mr Frydenberg had talked to the chief executives of the big four banks prior to Tuesday's rate cut and made it clear to the banks that there was no appetite among consumers for anything less than the banks passing on full reductions. 
ANZ cited increased business costs for its decision to cut by less than the 25-basis point of the official rates. 
"In making this decision we have weighed up a number of factors, such as business performance, market conditions and the impact on our customers, including our depositors. 
"While we recognise some home loan customers will be disappointed, in making this decision we have needed to balance the increased cost in managing our business with our desire to provide customers with the most competitive lending and deposit rates possible," said ANZ group executive Australia Retail and Commercial Mark Hand. 
CBA meanwhile announced that all of their standard variable rate home loans would be reduced by 0.25 percentage points, in line with the official rate cut. 
"We have carefully considered the RBA rate decision and the current funding environment, together with how we continue to meet our regulatory commitments, capital requirements, and community expectations," Angus Sullivan group executive of retail banking services at CBA said.
NAB also passed on the full 25 basis points bringing its standard variable rate to the lowest it has been in 40 years according to chief customer officer of consumer banking Mike Baird. 
"We strongly believe reducing rates is the right thing to do by our customers and reflects our focus on earning trust in the community and rewarding our loyal existing customers.
"NAB is determined to continue supporting our home loan customers by being a bank they can rely on throughout the lifetime of their loan," he said. 
Westpac announced a cut of 20 basis points for owner occupiers while a larger 35 basis point cut for investor customers with interest only payments. 
"We are operating in a historically low interest rate environment, which creates the opportunity for home-owners to get ahead on their repayments. It is also a good time for first home buyers to get onto the property ladder with some of the lowest rates in the history of the Australian mortgage market available," said Westpac's chief executive of Consumer David Lindberg. 
Governor Phillip Lowe who said the decision for the rate cut was made to support employment growth and provider greater confidence that inflation will be consistent with the medium-term target. 
"Today's decision to lower the cash rate will help make further inroads into the spare capacity in the economy. It will assist with faster progress in reducing unemployment and achieve more assured progress towards the inflation target," he said. 
Mr Lowe said the central scenario was for the economy to continue to grow but despite the past couple months there had been little labour growth. 
"There has been little further inroads into the spare capacity in the labour market of late. The unemployment rate had been steady at around 5 per cent for some months but ticked up to 5.2 per cent in April," he said. 
Inflation was also expected to have a slight uptick in June due to increases in petrol prices but a softening housing market and tighter credit conditions had all contributed to the decision. 
"The Board will continue to monitor developments in the labour market closely and adjust monetary policy to support sustainable growth in the economy and the achievement of the inflation target over time," he said.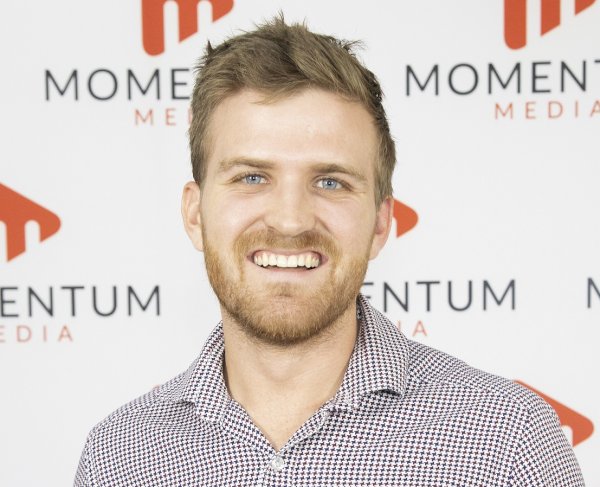 Eliot Hastie is a journalist at Momentum Media, writing primarily for its wealth and financial services platforms. 
Eliot joined the team in 2018 having previously written on Real Estate Business with Momentum Media as well.
Eliot graduated from the University of Westminster, UK with a Bachelor of Arts (Journalism).
You can email him on: [email protected]