The market researcher said Australians' personal wealth came to $9.7 trillion for the final quarter, a drop of $512 billion from when it was $10.2 trillion in the September quarter.
Net wealth (after debt) also decreased by 4.3 per cent to $8.6 billion from $8.9 billion, the survey found.
Average gross household wealth was also found to be at the lowest it has been in the last 12 months, at $1.01 million, a 5.4 per cent below the September quarter.
The analysis said average gross wealth per capita also hit a yearly low, having fallen by 5.4 per cent to $475,000, from $502,000 in September.
The value of owner-occupied homes saw a decline of 5.2 per cent or $270 billion, accounting for more than half of the decline at 52.7 per cent in gross personal wealth for the quarter.
"The slowdown in the ASX in the December quarter has had a major negative impact on household wealth, particularly on superannuation and directly held shares," Ian Morris, industry communications, Roy Morgan said.
"This combined with falling housing values and the uncertainty around the coming federal election has the potential to further negatively impact household wealth."
Other major value drops recorded were in superannuation and pensions/annuities which were down by 3.5 per cent or $93 billion and in property investments, which decreased by $54 billion or 5.4 per cent.
The other category, including managed funds, other direct investments and deposit/transaction accounts, had the largest value loss down $95 billion or 6.7 per cent.
The only investment category that showed a gain over the year was deposit and transaction accounts, which were up by 5.4 per cent.
Owner-occupied homes still remain the "mainstay of personal wealth" as they still account for half (50.1 per cent) of gross personal wealth in Australia, Roy Morgan said, despite a significant drop in total value over the last quarter.
Superannuation accounts for nearly a quarter, 24.4 per cent of total wealth, up 0.3 of a percentage point from the prior quarter, followed by property investments at 9.9 per cent which were unchanged.
Deposit and transaction accounts took up 7.5 per cent of total wealth, up 0.7 of a percentage point, while other direct investments came to 4.5 per cent of total wealth, down 0.7 of a percentage point.
Pensions and annuities occupied 2.2 per cent, a slip of 0.1 of a percentage point from the September quarter while managed funds accounted for 1.4 per cent of total wealth, a decline of 0.3 of a percentage point.
Mr Morris added the majority of media coverage on the wealth Australian households revolves around issues to do with housing affordability, falling property prices and high debt levels despite the fact that other assets account for half the total gross assets of Australian households.
"Despite the current mainly negative wealth environment, it is important to note that average gross household wealth still stands at over one million dollars and in fact, at $1.01 million, it is 26 per cent or $207,000 higher than it was five years ago," he said.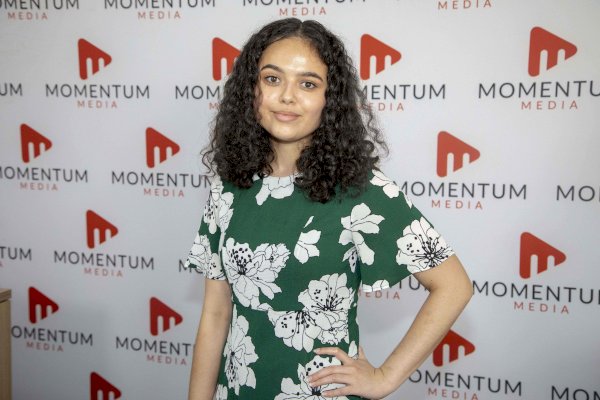 Sarah Simpkins is a journalist at Momentum Media, reporting primarily on banking, financial services and wealth. 

Prior to joining the team in 2018, Sarah worked in trade media and produced stories for a current affairs program on community radio. 

Sarah has a dual bachelor's degree in science and journalism from the University of Queensland.

You can contact her on [email protected].