The BetaShares/Investment Trends ETF Report said the number of Australians investing in ETFs reached a high of 385,000, a 22 per cent increase from the year before.
The study also found that ETFs are becoming more mainstream, with more Australians seeking to invest in global equities at 46.5 per cent in the past year, up from 41.1 per cent.
It expects that the growth the sector is experiencing will continue, with 116,000 investors planning to pick up ETFs in the next year, an approximate increase of 29 per cent.
"Investors continue to be attracted to the ease of access, diversification benefits and cost-effectiveness of ETFs," Alex Vynokur, chief executive, BetaShares said.
"In addition, investors we have surveyed cite the ability to access overseas markets as a key reason for choosing ETFs as an investment vehicle."
Environmental, social and governance (ESG) values have become central to the Australian market, with one in three investors applying the concept in their choices over the last 12 months, the research found.
The report showed the market cap for ESG-oriented ETFS has grown from $843.6 million in 2018, from $76.6 million in 2015. 
Alex Vynokur, chief executive, BetaShares said given the high levels of interest the firm is experiencing in its ESG focused products, it expects strong future growth in the area.
"I would say Australia is definitely adopting ethical investments faster than the US," Mr Vynokur said.
"Australian institutions are also taking on ethical investments much faster than in the US.
"From almost a standing start 4 years ago, there are now 11 ESG oriented ETFs trading on the ASX with almost $900 million in assets under management."
Michael Blomfield, chief executive, Investment Trends added that there is currently higher demand in the Australian market for ethically sound products than there are products to meet the demand.
The number of SMSF investors has also substantially grown, up 14 per cent to 120,000 from 105,000 in the prior year.
That said, SMSF ETF investors as a total percentage of all investors declined to 31 per cent last year from 33 per cent in 2017.
More financial planners are also recommending ETFs to their clients, with the majority of planners now recommending ETFs at 53 per cent, increasing from 45 per cent in 2017.
Advisers have also noted the rise in the ESG focus, with around 25 per cent of the profession expressing interest in more education on socially responsible investing.
More Millennials are investing in ETFs than ever, reaching 29 per cent of the age bracket, up from 19 per cent five years ago.
People who are currently in the market have been found to reinvest at a "high and stable level," BetaShares said, with more than half intending to make another ETF investment in the year ahead.
"The ETF industry has continued to grow and mature in Australia, and we are seeing a marked decline in the age of the average investor as ETFs become more mainstream," Mr Vynokur added. 
"We expect that the younger age demographic will remain a key driver of industry growth going forward, with ETFs likely to become the investment product of choice for this generation."
Mr Vynokur added: "Overall, our view is that Australia's ETF industry is headed into another strong year for growth, and we could see the industry ending 2019 at $50-$55 billion in AUM."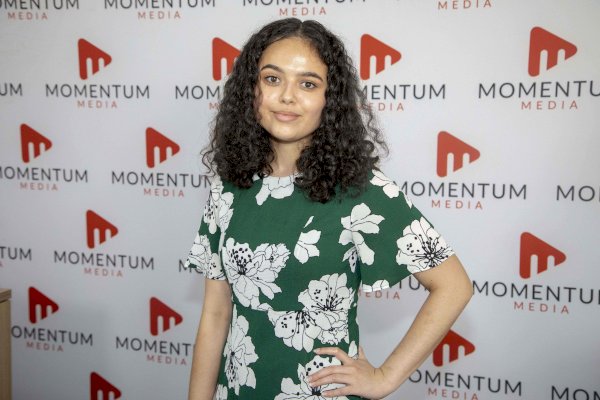 Sarah Simpkins is a journalist at Momentum Media, reporting primarily on banking, financial services and wealth. 

Prior to joining the team in 2018, Sarah worked in trade media and produced stories for a current affairs program on community radio. 

You can contact her on [email protected].