The company's revenue for 1H19 came to $47.3 million, an increase of 16.5 per cent from the previous corresponding period (pcp) and EBITDA grew by 32.4 per cent, now at $6.4 million.
Underlying NPAT was posted at $3.1 million for the half.
The company believes it is well positioned post-royal commission, expecting to benefit from the "removal of grandfathered commissions, the potential opening up of institutional Approved Product Lists and the need for ongoing annual client engagement from advisors."
"Collectively these are anticipated to encourage the adoption of modern platform and investment solutions and the transfer of FUA from incumbent institutional platforms to platforms such as HUB24," it said.
Funds under administration (FUA) came to $10 billion in the half, jumping up by 45.6 per cent.
HUB24 said that during the half, it completed its largest FUA transition, from a licensee group.
Net inflows for the half reached $2.1 billion, a 95 per cent increase from the pcp, despite "challenging and disrupted markets, with market movements negatively impacting FUA and platform revenue," HUB24 said.
Platform revenue to external customers increase by 35.4 per cent to $25.4 million for the half while its profit after income tax came to $6.1 million, a 38.5 per cent increase.
"Revenue was impacted by adverse market movements and higher levels of assisted FUA transition, which involve the in specie transfer of assets, and as consequence reduce trading margin revenue for new accounts," HUB24 said.
Diluted earnings per share rose by 33.8 per cent from the pcp to $5.03, while the directors declared an unfranked interim dividend of 2 cents per share to be paid in April.
The group is targeting to reach $19–23 billion in FUA by June 2021.
HUB24 managing director Andrew Alcock said: "We have maintained our position as the fastest growing platform provider in the market.
"Our constant innovation and ongoing investment to capture market share is resulting in momentum in the second half with strong net inflows and continued conversion of HUB24's growing opportunity pipeline."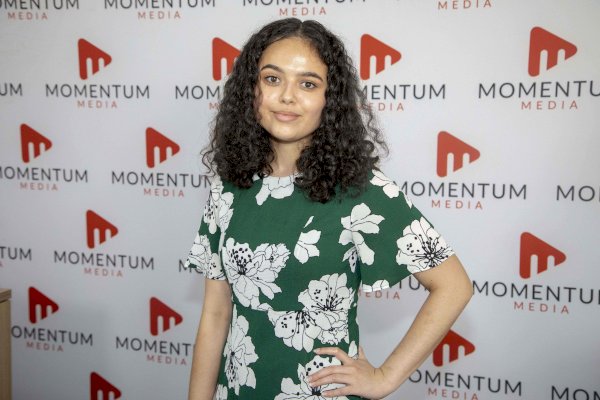 Sarah Simpkins is a journalist at Momentum Media, reporting primarily on banking, financial services and wealth. 

Prior to joining the team in 2018, Sarah spent her career working in business-to-business media, including print and online, as well as cutting her teeth on current affairs programs for community radio. 

Sarah has a dual bachelor's degree in science and journalism from the University of Queensland.

You can contact her on [email protected].