Sam Le Cornu, the former head of investments, executive director and co-head of Macquarie's Asian Listed Equities business, will lead Stonehorn and is joined by co-founders Duke Lo and John Lam. Having previously worked together for almost 10 years, the team holds a consistent and successful track record in co-managing over A$4 billion.  
The Stonehorn team is launching a billion-dollar, actively managed, high-conviction and totally unconstrained Asia ex-Japan long only equities portfolio. Their concentrated strategy will hold an average of 30 positions while being unconstrained in terms of sector, country and market cap. 
The team will be in Hong Kong, where they will leverage their local networks, language skills and high-level access to Asia's leading companies. 
"I'm extremely excited to be working again with John and Duke to create an Asian boutique asset management firm which has a true partnership-mindset, sees its investment team invest its own money alongside its clients, and has fully-aligned interests with their clients as well," Mr Le Cornu said. 
John Lam said Stonehorn's investment approach has remained unchanged for the last decade. 
"The principles behind how we organize ourselves are also the same. What will be different this time is the environment, market inefficiencies will always exist, and all it really does is further set apart the good managers from the mediocre," he said. 
Underpinning the venture is Trawalla Capital, a private investment firm of the Melbourne-based Schwartz Family Office, headed by Alan and Carol Schwartz. Trawalla Capital is a shareholder in Stonehorn and will be a significant investor in the inaugural fund. 
"We have long believed the Asian market presents tremendous opportunity for Australian investors, who we think are currently underweight in their asset allocation to Asia (ex-Japan) equities," Alan Schwartz said.
"We believe in long term investing and the stronger economic growth in Asia, relative to developed markets, will continue to drive returns and draw capital to the region over the long term.
"We are therefore delighted to be partnering with Sam, John and Duke. They are established leaders who are proven in their field, whose values and approach are strongly aligned with our own. Stonehorn's team leverage their unique networks and local presence to ensure investments are made in only the highest quality companies with a focus on strong corporate governance. We are very excited by the opportunity to be a major investor in their first fund." Mr Schwartz said. 
"Stonehorn Global Partners will be Trawalla Capital's third portfolio company complementing Qualitas, a real estate investment management firm and Armitage Associates, a growth equity firm," Mr Schwartz said. 
The fund will initially be open to investment from institutional and wholesale investors in Asia, Europe and Australia, including high-net-worth individual investors, family offices and institutions. 
The fund is expected to be open to institutional and wholesale investors in April-June 2019.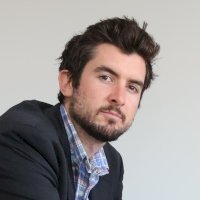 James Mitchell is the editor of the Wealth and Wellness suite of platforms at Momentum Media including Investor Daily, ifa, Fintech Business, Adviser Innovation and Wellness Daily.