BetaShares said the strength of the ETF industry can be largely explained by the growing preference for passive strategies, which still dominate the global space.
Unlisted funds are also seeing a tilt towards passive strategies.
As noted by BetaShares, in the US last year, passive funds (including traditional unlisted mutual funds and passive ETFs) attracted net inflows of $607 billion.
In comparison, active mutual funds in the US reported net outflows of $588.9 billion, the highest level of annual outflows for this category on record.
Compared to larger and more mature markets, such as the US and Canada, Australia sits behind in terms of net inflows and size.
In the US, ETFs represent around 16 per cent of the broader mutual fund industry, while in Australia the penetration is far smaller, at around 1.5 per cent.
BetaShares says this could present a growth opportunity.
"While recent growth has been fast, we believe Australian investors are just starting to scratch the surface when it comes ETF usage and believe that the local ETF industry is positioned for a period of strong growth", Mr Vynokur added.
BetaShares has launched the first edition of its quarterly Global ETF Review, complementing its monthly domestic ETFs edition.
Commenting on the release of the review, BetaShares' CEO, Alex Vynokur, said: "As is the trend in Australia, investors around the world are continuing to focus their attention on asset allocation, which has been demonstrated, over time, to be responsible for the vast majority of investors' returns. 
"The cost-effectiveness, transparency and accessibility offered by ETFs makes them appealing for all investor types, whether an institutional asset allocator, a financial advisor, a high net worth individual, or a millennial who is just starting to build an investment portfolio."  
Contrary to concerns that the popularity of ETFs is fuelling share market volatility, BetaShares has said last year that it observed market moves were entirely independent from flows into and out of exchange traded funds.
In December, the S&P 500 Index saw a strong decline in returns despite the positive inflows from ETFs.
The opposite also happened in August last year, BetaShares noted, with the equity market having a positive performance and not being influenced by the ETF outflows seen during the month.
"Saying ETFs can move markets makes little sense," Mr Vynokur said.
"ETFs are designed to replicate what their underlying securities do. Nothing more, nothing less."
Two of the key trends observed by BetaShares over the past year were the rise of ESG and ethics oriented products and smart beta strategies.
In the US, ESG ETF assets under management grew by 26 per cent year-on-year, while inflows grew even more rapidly with 57 per cent annual growth.
BetaShares noted that smart beta exchange-traded products also grew fast last year.
The funds, which weigh constituents based on a methodology other than market capitalisation, recorded growth in flows of 10 per cent compared with 2017, reaching a record-high of $86 billion last year.
Between 2009 to 2018, flows into smart beta strategies have experienced a compounded annual growth rate of 60 per cent.
"As the popularisation and sophistication of the ETF industry and of investors around the world continue to grow, we predict the uptake of funds with differing methodologies to continue to be adopted," Mr Vynokur concluded.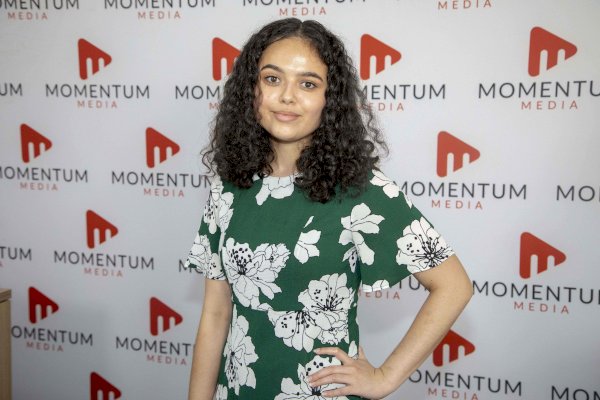 Sarah Simpkins is a journalist at Momentum Media, reporting primarily on banking, financial services and wealth. 

Prior to joining the team in 2018, Sarah spent her career working in business-to-business media, including print and online, as well as cutting her teeth on current affairs programs for community radio. 

Sarah has a dual bachelor's degree in science and journalism from the University of Queensland.

You can contact her on [email protected].