EY's Brexit Tracker found that 36 per cent of local financial services firms it monitored are considering or have confirmed relocating operation and/or staff to Europe since the EU referendum, increasing from 31 per cent in the last 12 months.
The tracker found that since the EU Referendum, 20 companies out of a total 222 it monitored announced a transfer of assets out of London to Europe.
Of the 20 companies favouring a move of assets, eight are investment banks, six are insurance providers and five are wealth and asset managers.
The $1.4 trillion of assets that are vetted to move is still a modest estimate given total assets of the UK banking sector is thought to be almost $14.2 quadrillion. However, EY says the figure is likely to grow as Brexit creeps closer.
About 56 per cent of universal and investment banks and brokerages eyed or had already engaged in relocating, compared to 44 per cent of wealth and asset managers and 42 per cent of insurers and insurance brokers.
Omar Ali, UK financial services leader at EY said that while the Brexit deal remains to be accepted or revised, firms have no choice but to continue preparing on the basis of a no deal scenario.  
"The city is further ahead in implementing its Brexit contingency plans than many other sectors and our numbers only reflect the moves that have been announced publicly," he said.
"The closer we get to 29 March without a deal, the more assets will be transferred and headcount hired locally or relocated. Inevitably, the contingency plans are for Day 1 only, and in the event of 'no deal' will represent the tip of the iceberg as longer-term plans will be more strategic and extensive than those publicly announced to date."
The tracker has predicted the number of jobs that could relocate from London to Europe in the near future stands at just over 7,000.
About 2,000 new European roles have been hired locally by companies in response to Brexit, EY said, with Dublin, Luxembourg, Frankfurt and Paris being the most popular locations.
Around 30 per cent of the organisations tracked have confirmed at least one relocation destination in Europe.
Companies were also found to change products in light of Brexit, with nine firms saying they would be making adjustments from September to November, including the transfer of insurance policies to new European subsidiaries and setting up European fund ranges.
Two retail banks have also indicated they will set aside specific funds to help clients and extra money to manage Brexit.
"Deal or no deal, financial services companies' main priority is to protect their customers and investors from any post-Brexit fall-out and operational decisions are following a prepare for the worst, hope for the best strategy," Mr Ali said.  
"Whilst roles will no doubt move from the UK, many firms are only moving those employees deemed essential and are hiring locally given the expense of relocation."
Of the companies monitored by the Brexit Tracker, 27 confirmed they are moving or adding some staff and/or operations to Dublin, up from 21 in the last quarter.
Meanwhile Paris gained popularity, with 15 companies confirming they are moving or adding some staff and/or operations to the French capital, up from 10 in the prior quarter.
Two more companies confirmed plans to move or add some staff and/or operations to both Frankfurt and Luxembourg, with the numbers rising from 15 to 17 and 14 to 16 in the last quarter respectively.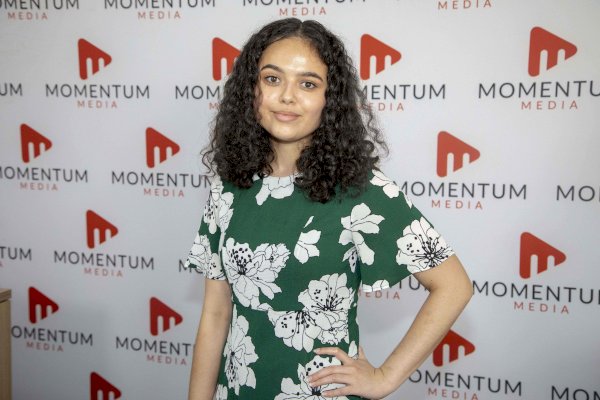 Sarah Simpkins is a journalist at Momentum Media, reporting primarily on banking, financial services and wealth. 

Prior to joining the team in 2018, Sarah worked in trade media and produced stories for a current affairs program on community radio. 

Sarah has a dual bachelor's degree in science and journalism from the University of Queensland.

You can contact her on [email protected].