BlackRock's annual survey of global institutions, released this week, found that institutional investors are looking to mitigate risks by increasing allocations to private markets.
The survey found that globally, over half (56 per cent) of BlackRock clients stated that the possibility of the cycle turning is one of the most important macro risks influencing their rebalancing and asset allocation plans, including 60 per cent of respondents from the Asia-Pacific (APAC) region. 
The survey indicates that private markets will be particularly popular in 2019. 
"In a continuation of a multiyear structural trend of reallocating risk in search of uncorrelated returns, illiquid alternatives are set to see further inflows, with 54 per cent intending to increase exposure to real assets, 47 per cent to private equity, and 40 per cent to real estate," the report noted. 
In APAC, these trends hold true with varying levels of prominence: 65 per cent intend to increase exposure to real assets, 44 per cent to real estate and 40 per cent to private equity, the survey results show. 
BlackRock surveyed 230 institutional clients, representing over US$7 trillion in investable assets globally, and discovered that over half (51 per cent) intend to decrease their allocation to public equities in 2019. 
This shift is accelerating, as 35 per cent of clients planned reductions in 2018 and 29 per cent in 2017. This trend is most pronounced in the US and Canada, where over two-thirds (68 per cent) plan to reduce equity allocations, followed by APAC (40 per cent), compared to just 27 per cent in Continental Europe.
"As the economic cycle turns, we believe that private markets can help clients navigate this more challenging environment," BlackRock's global head of institutional client business Edwin Conway said. 
"We have been emphasizing the potential of alternatives to boost returns and improve diversification for some time, so we're not surprised to see clients increasing allocations to illiquid assets, including private credit."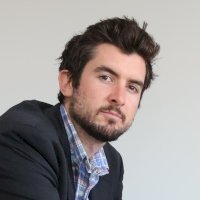 James Mitchell is the editor of the Wealth and Wellness suite of platforms at Momentum Media including Investor Daily, ifa, Fintech Business, Adviser Innovation and Wellness Daily.