On Friday, 21 December, Freedom Insurance Group provided an update on its earnings expectations for the last six months of 2018. 
"Having regard to management accounts and anticipated results for the remainder of the half year, Freedom expects that for the six months ended 31 December 2018 it will record an EBITDA loss of between $9.0 million and $10.0 million, compared to previously advised expected EBITDA loss of between approximately $7.0 million and $8.0 million," the group said. 
"This updated earnings expectation excludes any remediation. The revised earnings expectation reflects lower than anticipated net revenue, due to higher commission clawbacks, and higher one-off external consultant costs."
Freedom will provide a further detail regarding its financial performance at its half-year financial results announcement in late February 2018.
Earlier this month Freedom failed to acquire the St Andrews life insurance business from Bank of Queensland.
The troubled recently completed its strategic review, which was prompted by ASIC's recommendations about the life insurance industry. 
As part of the review, which was conducted in collaboration with Deloitte, the Freedom board identified that the company may face a liquidity shortfall during calendar year 2019 arising from the timing of payments of commission clawbacks in the absence of receipts of commissions from new business sales. 
"In this regard, the company is considering alternate options to address the potential shortfall," the group said in a trading update. 
"In addition, Freedom is implementing initiatives to improve operational efficiency and reduce costs."
Freedom expects to make a provision for net remediation costs in its financial accounts for the period ending 31 December 2018 of between approximately $3 million and $4 million.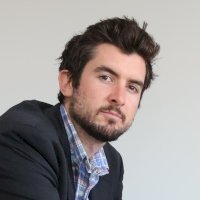 James Mitchell is the editor of the Wealth and Wellness suite of platforms at Momentum Media including Investor Daily, ifa, Fintech Business, Adviser Innovation and Wellness Daily.