This is approximately $60 million larger than the LIC industry ($42.23 billion), which dates back some 65 years before the first ETF was made available. The first ETF in Australia was launched in 2001, while the first LIC was launched in 1936.
BetaShares CEO Alex Vynokur said this is a significant new benchmark for the ETF industry, especially given the relatively short amount of time since ETFs have been available on the ASX versus LICs
Even more striking has been the acceleration of the ETF industry's growth post-GFC: since 2009 to end September 2018, ETF assets under management have grown at a compounded annual growth rate of ~39 per cent versus the more subdued growth of the LIC market of ~11.5 per cent.
"Given the structural benefits of ETFs to investors, and wide product range, we believe the ETF industry will continue to grow substantially more quickly than the LIC industry going forward – and we expect the industry to be double the size of the LICs within 4–5 years," Mr Vynokur said.
The industry grew 1.6 per cent in the month of September ($663 million), notwithstanding industry asset value growth was negative – with 100 per cent of the monthly growth being attributable to net new money rather than unit price appreciation. Net flows for the month were $839 million.
International equities continued to dominate net inflows, with $408 million, more than double of the next category, broad Australian equities at $184 million. Fixed income ETFs also grew strongly with $154 million in net flows.
"Product development has been significant in September – the number of products launched this month is greater than the total number of products launched in the first six months of this year. We expect this trend will not abate for the remainder of 2018, with more products expected before the year's end," said Mr Vynokur.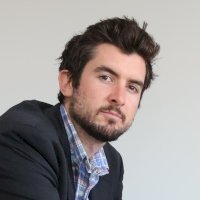 James Mitchell is the editor of the Wealth and Wellness suite of platforms at Momentum Media including Investor Daily, ifa, Fintech Business, Adviser Innovation and Wellness Daily.