According to new research commissioned by insurance provider MetLife Australia that surveyed 1,500 working Australians between the age of 18 and 64, 74 per cent of participants were aware that they had insurance inside super, but only 54 per cent believed they had it.
Further, 72 per cent of respondents had only limited knowledge of what they were covered for and 50 per cent were not aware they could change their level of cover.
Research results also showed that two-thirds of respondents didn't know how to calculate how much life insurance cover they needed, and four in 10 weren't aware they could modify their insurance in super.
MetLife Australia chief executive Deanne Stewart said that it was "rewarding" to see more awareness of insurance inside super.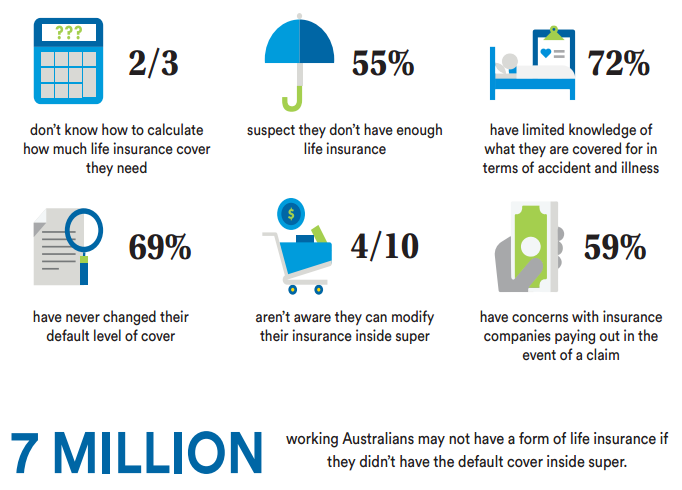 "But at the same time, it's concerning that more people aren't taking action, despite 55 per cent of those with default cover suspecting they don't have enough," Ms Stewart said.
Aside from significant life milestones such as buying a home, engagement with insurance tended to be through an industry professional, research revealed: 29 per cent of respondents who said they'd changed their level of insurance cover said it was because an adviser had recommended it, and 20 per cent said it was through a communication from their super fund.
Nearly three-quarters (73 per cent) of participants had consolidated their super into one account "after years of concerted effort by the super industry", Ms Stewart said.
The CEO added: "This shows that simple, clear messaging regularly reinforced does work, and is something we need to embrace when it comes to insurance inside super.
"It's all about clear, simple and practical solutions to help people take action, making their insurance inside super work for them now and into the future."