The latest ABS figures show that the value of investor housing finance increased by 4.9 per cent over November.
Investor lending is now up 21 per cent year-on-year, which is the fastest growth rate since the first half of 2015, which saw the implementation of APRA's macroprudential regulations.
"I have a feeling that this is probably a bit of a wake-up call for the RBA," Digital Finance Analytics (DFA) principal Martin North said.
"I think they will lift rates sooner rather than later because I think it has gotten out of hand. All indicators suggest that rates will rise."
Mr North added that there are considerable proportions of households that are exposed to even small rate rises.
"Some of these are the more affluent households. They have such large mortgages and flat income growth," he said. "The market could be up for a bit of a transformation in 2017."
HSBC Australia chief economist Paul Bloxham believes most of the revival in investor activity is being driven in Sydney and Melbourne, where house prices posted strong gains in 2016.
"It has a number of implications, the first of which is, this is likely to make the RBA somewhat uncomfortable. This firms up our already held view that the RBA is unlikely to cut interest rates any further," said Mr Bloxham.
"Our central case is that the RBA is on hold through 2017 and that they start to lift interest rates in 2018."
Read more:
Banks falling short on consumer initiatives
Current super system ignores risk: Milliman
Australian bank oligopoly 'alive and well'
Regular managed accounts 'census' announced
Supervised Investments names new CEO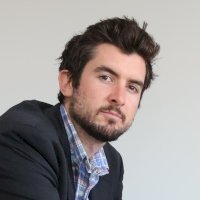 James Mitchell is the editor of the Wealth and Wellness suite of platforms at Momentum Media including Investor Daily, ifa, Fintech Business, Adviser Innovation and Wellness Daily.