Link Group has announced this week, two new hires for its retirement and superannuation solutions division.
Rachel Richardson will lead marketing for the division where she will be responsible for the creation, management and execution of client-centric advocacy programs, communications and events.
Ms Richardson brings over 19 years of financial services experience to Link Group, most recently as the head of VISSF's marketing where she was heavily involved in the fund's transfer to Aware Super at the end of last year.
"As someone who is passionate about bringing products and services to members that build their confidence and financial wellbeing, I am particularly excited about this role because it means I can share my fund view and frontline member experience with the business," Ms Richardson said.
"Link Group is a critical player in the superannuation ecosystem, with very clear and ambitious growth plans, and I am delighted to be joining at such an exciting time."
Meanwhile, Devan Naidoo has been confirmed as Link Group's new technology director for the retirement and superannuation solutions division.
In the role, Mr Naidoo will have an emphasis on "architecting systems that innovate and pivot with the needs of Link Group clients" and deliver technology platforms responsive to market trends. 
Mr Naidoo has over 20 years' experience as a technology management executive and has previously worked with Unisuper and Aware Super. 
"I have always been a technologist, having started programming at an early age — and I continue to be fascinated by technology and strategy and how it can transform human life, enhancing not just the way we work, but the way we live," he said.
"With this purpose in mind, I am truly excited to be joining Link Group and look forward to playing my part in leading future innovations that support our clients' needs."
Both Ms Richardson and Mr Naidoo will report to CEO of the retirement and superannuation solutions division, Dee McGrath, who welcomed both appointments this week. 
"Rachel joins us with excellent credentials and wide-ranging experience across the financial services industry. Her deep understanding of the sector's needs and Link Group's solutions is truly impressive and will allow us to better communicate our distinct offering to the market," Ms McGrath said. 
She added: "We're excited to have Devan join the team. His significant technical experience is supplemented by a deep sector knowledge that will help both Link Group and its clients build better outcomes across all stakeholders and deliver on a truly open architecture."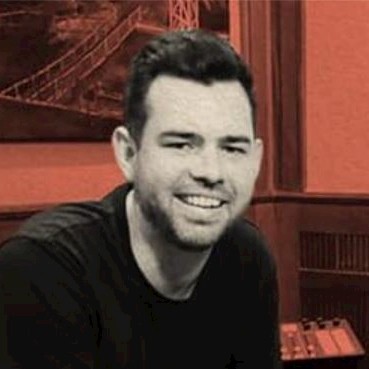 Neil is the Deputy Editor of the wealth titles, including ifa and InvestorDaily. 
Neil is also the host of the ifa show podcast.