Generate, which provides an investment and operating platform for sustainable distributed infrastructure, has closed a capital raise of more than US$1 billion. 
The US firm said it will be using the funds to continue its expansion of its platform, including growing its fleet of decentralised and sustainable solutions.
QIC and AustralianSuper alongside British-based Railways Pension and Swedish fund manager AP2 have come on board for the raise as new investors in Generate.
Further to their investments, Ross Israel, head of QIC Global Infrastructure and AustralianSuper's senior investments director in infrastructure, Derek Chu, have joined the Generate board of directors.
New York State Energy Research and Development Authority chairman Richard Kauffman has also been named chair of the board and Lynn Jurich, co-founder and chief executive of solar panel provider Sunrun has also been added. 
Nik Kemp, head of infrastructure at AustralianSuper commented the super fund was looking towards the US for a larger market and better long-term growth opportunities in distributed infrastructure, noting "at this point the platforms of scale don't exist in Australia". 
"The relative certainty of energy policy in the US in comparison to Australia is also a key driver as is the willingness of utilities and commercial and industrial energy users to enter into long-term power purchase agreements making US renewables more attractive in comparison to the renewables market in Australia," Mr Kemp said.
"This is a great opportunity for a fund of our size and scale to expand our global exposure with returns in the sector in the US providing attractive risk-adjusted returns for our members."
QIC made an equity investment in Generate through its global infrastructure segment. 
Mr Israel said QIC is looking forward to supporting Generate's growth and it will also pursue additional thematic infrastructure investment opportunities in the North American market. 
"Our thematic-based investment strategy has highlighted strengthening trends over many years in infrastructure decentralisation and sustainability, particularly in North American markets," he said.
"We are delighted to partner with Generate whose customer-centric business model, depth of sector expertise, and pioneering vision position it uniquely as a leading infrastructure platform to harness these trends."
Arash Shojae is set to become QIC's energy and utilities sector leader for North America from June. He added: "This investment is an important step for QIC Global Infrastructure as we continue to expand our US infrastructure platform and local investment team based in New York. 
"There are attractive opportunities in energy, utilities and telecommunication infrastructure in the US market, which we are dedicated to crystallising for our global clients," he said.
QIC Global Infrastructure has a growing portfolio of US assets, including CampusParc at The Ohio State University and MasParc and Mobility LLC at Northeastern University.
Based in San Francisco, Generate builds, owns, operates and finances sustainable infrastructure. It reported that over the last five years, it has built more than US$1 billion worth in sustainable infrastructure assets across the energy, waste, water and transport markets.
Generate chief executive and cofounder Scott Jacobs said QIC's investment represented a significant milestone in the growth and development of the company's platform. 
"QIC Global Infrastructure is an outstanding partner that shares not only our vision and values but also our conviction that we need to play an active role to ensure that we do more with less of our critical resources like energy, water, food and materials," Mr Jacobs said.
He added that the company is working to bring about an "infrastructure revolution", with "democratised, digitised, decentralised and decarbonised" assets.
"This transition requires an entirely different type of company committed to rebuilding the world: one that is mission-aligned with its many stakeholders, can provide flexible, efficient capital solutions to enable more projects to be built, and has the expertise and capacity to manage that infrastructure and deliver those resources – forever – to its customer," Mr Jacobs said. 
"We are fortunate to add partners like AustralianSuper, QIC, Railways Pension and AP2, who share our vision and values and are excited to support us in scaling sustainable infrastructure solutions. As cities, municipalities and corporations increasingly prioritise the undeniable economic benefits of sustainability and decarbonisation, Generate has a critical role to play in the market."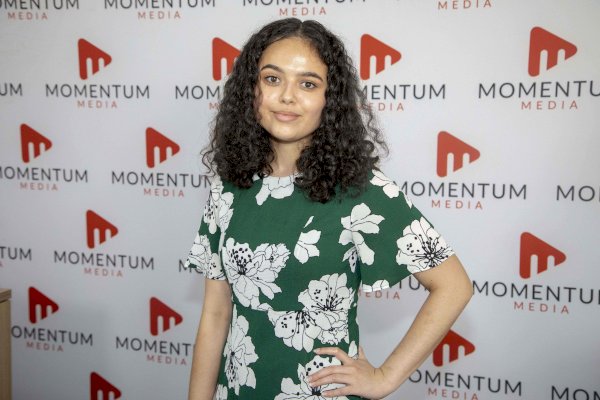 Sarah Simpkins is a journalist at Momentum Media, reporting primarily on banking, financial services and wealth. 

Prior to joining the team in 2018, Sarah worked in trade media and produced stories for a current affairs program on community radio. 

You can contact her on [email protected]m.au.