Mr Koerner is remaining with UBS as senior adviser to the group's chief executive until 31 March at the earliest. 
He has been president of UBS Europe, Middle East and Africa since 2011, as well as president of asset management since 2014. 
In his place, Suni Harford, head of investments for UBS Asset Management will be promoted to president of the division. 
Group chief operating officer Sabine Keller-Busse will succeed Mr Koerner as president, UBS EMEA, in addition to her current role.
Meanwhile, Mr Blessing will remain with UBS for a transition period until the end of the year. He has held the role of group global wealth management co-president since February last year. 
Replacing him will be a new addition to UBS, former International Wealth Management CEO Iqbal Khan, who will lead the UBS wealth management business alongside its current co-president Tom Naratil. 
Mr Blessing took the role of wealth management co-president after he was president of personal and corporate banking and president of UBS Switzerland from 2016 to 2018. 
UBS credited Mr Koerner with successfully repositioning the division from a fragmented multi-boutique structure to an effective and globally integrated business. 
As group chief operating officer from 2009 to 2013, he was said to establish a global service and control organisation which unlocked significant synergies for the firm.
UBS CEO Sergio P Ermotti said Mr Koerner made a significant contribution to the company's strategic transformation after the global financial crisis.
"I congratulate Sabine on the expansion of her role. And I'm looking forward to having Suni and Iqbal join the group executive board," Mr Ermotti said.
"Both of them bring strong leadership and people skills along with a track record of successful execution. They are great additions to the team and will help us drive sustainable growth and profitability."
The new asset management president, Ms Harford, joined UBS in 2017, following a 24-year tenure at Citigroup. She was regional head of markets for North America during her last nine years at Citigroup.
Ms Harford started at Merrill Lynch & Co in investment banking.
The new head of UBS EMEA, Ms Keller-Burse, was named group COO at the start of 2018. 
She joined the company in 2010, first holding the role of chief operating officer of UBS Switzerland and then group head of human resources. 
Prior to UBS, she led Credit Suisse's private clients business and also advised financial services firms across Europe as a McKinsey & Company partner. 
Mr Khan was a member of the executive board at Credit Suisse from 2015 to 2019, and before that he was chief financial officer of private banking and wealth management at Credit Suisse. 
Prior to that, he had been with Ernst & Young, Switzerland, where he held various positions including managing partner of assurance and advisory services – financial services.
All changes are effective 1 October.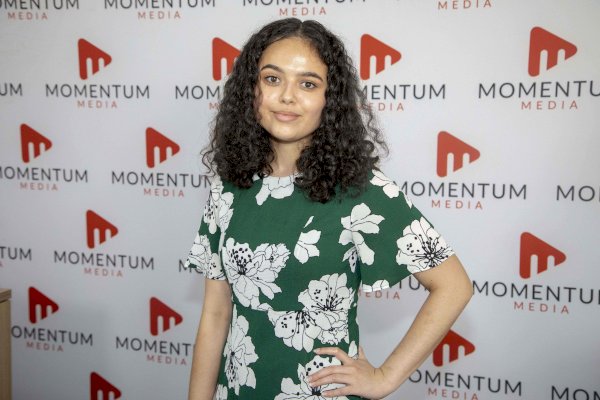 Sarah Simpkins is a journalist at Momentum Media, reporting primarily on banking, financial services and wealth. 

Prior to joining the team in 2018, Sarah worked in trade media and produced stories for a current affairs program on community radio. 

You can contact her on [email protected].