The major bank announced last week that current CEO of the Royal Bank of Scotland Ross McEwan has been appointed to the role of group CEO and managing director. 
Mr McEwan started with RBS in 2012 when he was chief executive of UK retail before moving into the role of CEO in 2013. 
Prior to this Mr McEwan was at Commonwealth Bank as group executive of retail banking from 2017 to 2012. 
In his time at RBS Mr McEwan is credited with turning the bank around after it had been caught up in the mis-selling of payment protection insurance and attempting to rig the LIBOR. 
It was under his leadership that in 2017 the bank posted its first profit after nearly a decade of losses and he will be looking to turn NAB's fortune around after the bank was singled out by commissioner Kenneth Hayne in his final royal commission report.  
NAB has announced that Mr McEwan will be on a fixed remuneration of $2.5 million with an annual variable reward of up to 150 per cent of fixed remuneration. 
Fifty per cent of any reward earned would be paid in cash and 50 per cent to be provided in performance rights vesting evenly over four years. 
Mr McEwan's long-term variable reward will be an annual grant of up to 130 per cent of fixed remuneration provided in performance rights, with vesting subject to performance testing at the end of a four-year period against customer measures and financial measures. 
Mr McEwan departed RBS in April this year and NAB said it is not expected that he will be provided with any commencement benefits. 
Mr McEwan will start at NAB no later than April 2020 when his obligations to RBS are wrapped up and will be invited to join the board of NAB at that time. 
Earlier this month, former NSW premier and current executive of consumer banking Mike Baird pulled out of the contest to be the next CEO. 
Industry insiders speculated that the bank had chosen Mr McEwan before Mr Baird confirmed he had pulled out but he was given the chance to announce his intentions before NAB's announcement. 
Other NAB contenders were executives Anthony Healy and Angela Mentis as well was Medibank CEO Craig Drummond, who recently played down speculation he was gunning for the role. 
NAB chairman-elect Philip Chronican said NAB was pleased with its appointment of Mr McEwan given his long-standing knowledge of the banking industry. 
"Ross McEwan is the ideal leader for NAB as we seek to transform our operations and culture firmly around leading customer service, experience and products," Mr Chronican said.
"Ross brings a compelling range of experience across finance, insurance and investment with a track record of delivering important and practical improvements for customers. RBS has been through many of the same challenges which NAB now faces around culture, trust and reputation."
Mr McEwan, who was group executive of retail banking at CBA for five years, said he looked forward to returning to Australia. 
"It is a privilege to return to Australia and lead NAB at a crucial time for the bank, its customers, employees, shareholders and the broader community," he said.
"There are a number of areas where NAB can extend its lead, such as business banking, agriculture and health, and other areas where I believe we should consistently lead such as customer service. We must also meet and exceed the expectations of our many stakeholders." 
The new appointment means Mr Chronican will now take over Dr Ken Henry's role as chairman in mid-November. 
The board will put other interim management arrangements suitable to APRA in place if required before Mr McEwan starts.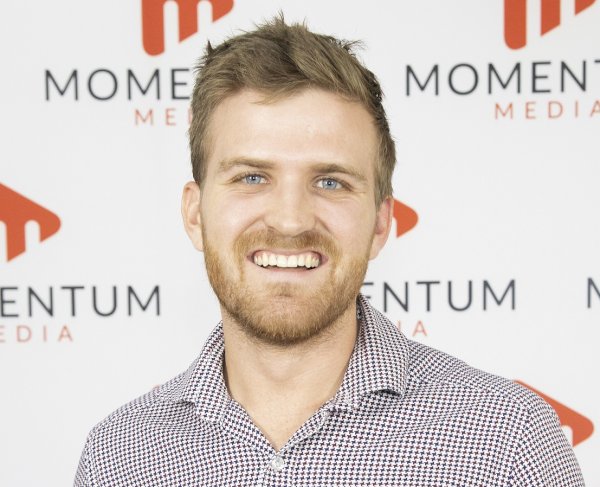 Eliot Hastie is a journalist at Momentum Media, writing primarily for its wealth and financial services platforms. 
Eliot joined the team in 2018 having previously written on Real Estate Business with Momentum Media as well.
Eliot graduated from the University of Westminster, UK with a Bachelor of Arts (Journalism).
You can email him on: [email protected]