Filling in for Mr Cameron's spot, as acting chief executive, for now will be group chief financial officer Steve Johnston.
Mr Cameron will remain employed under Suncorp in an advisory capacity until 9 August, following the release of the company's full-year results.
The board has meanwhile taken on a search for its new boss, considering domestic and international candidates, and is hoping to have a permanent replacement in the latter part of the year.
Deputy chief financial officer Jeremy Robson will be replacing Mr Johnston as group CFO. Mr Robson has been with Suncorp for six years.
The company credited Mr Cameron for leading a "significant digital transformation of Suncorp, an enterprise-wide focus on the customer" as well as navigating the business through a "period of unprecedented regulatory change."
He has been on Suncorp's board for seven years.
Chairman Christine McLoughlin said that while Mr Cameron had made a considerable contribution, now was the right time for change.
"On behalf of the board I would like to thank Michael for his leadership in accelerating our digital capacity and in driving a customer-first culture," Ms McLoughlin said.
"Steve is highly regarded by his peers and has successfully served in various leadership roles in his 13 years at Suncorp. He has played an integral role in the transformation of Suncorp."
Mr Cameron added: "Suncorp now has the digital foundations in place to enable it to be nimble and to seize opportunities. I believe the business has great potential and will continue to enjoy success."
Mr Johnston commented: "I recognise the importance of this role, especially during this challenging time for the financial services industry. I am truly passionate about what we do and confident in our future."
Although the bank noted 'challenging' conditions, it says its full-year earnings are in line with market expectations.
Suncorp said natural hazards above allowance, investment market performance and unforeseen regulatory costs could, however,  impact its final reported result and outlook.
Suncorp's full year results will be delivered on 7 August.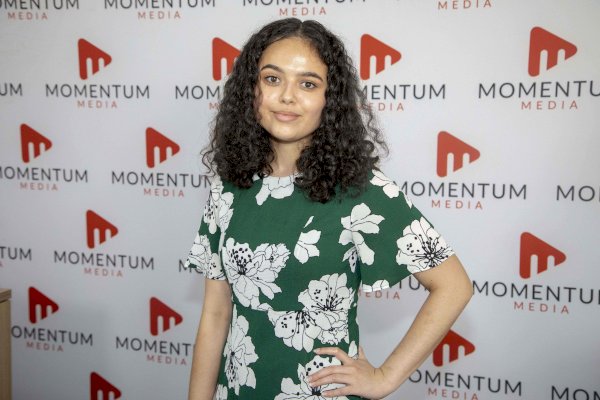 Sarah Simpkins is a journalist at Momentum Media, reporting primarily on banking, financial services and wealth. 

Prior to joining the team in 2018, Sarah worked in trade media and produced stories for a current affairs program on community radio. 

You can contact her on [email protected].