In a trading update this morning, IOOF announced that managing director Christopher Kelaher will leave the company "by mutual agreement".
"It has been a privilege to serve as the managing director of IOOF for the last 10 years, and I am proud of what IOOF has achieved over that period. In the interests of the company, it is time for IOOF to move forward under new leadership. I wish the company every success into the future," Mr Kelaher said. 
Mr Kelaher's resignation from the board is effective immediately and he will continue on his current leave arrangements before ceasing employment on 2 July 2019. Mr Kelaher will receive payment of $1,273,379 in lieu of his contractual notice period, along with accrued leave entitlements. 
All of Mr Kelaher's unvested LTI performance rights will lapse as a result of his cessation of employment and his STI deferred shares will remain subject to lookback, IOOF said in a statement. 
Meanwhile, Allan Griffiths was unanimously elected by the board as non-executive chairman. He has been acting chairman since early December last year, when George Venardos stepped aside as chairman. Mr Venardos remains on leave from the board.
Mr Griffiths has more than 30 years' experience in the financial services industry. He was previously chief executive of Aviva Australia and later was managing director South Asia of Aviva Asia, based in Singapore. 
"The appointment of a permanent chairman will support our focus on the future as we work to bring about lasting change for the benefit of all our stakeholders," Mr Griffiths said.
"I thank my board colleagues for their confidence. I am entirely committed to restoring trust with all our stakeholders and accelerating the pace of change in respect of governance, culture and the resetting of relationships with stakeholders.
"The company has experienced difficult circumstances and disruption during the last six months; however, the efforts of our people and their commitment to our clients, IOOF and to change is delivering positive results."
Commenting on Mr Kelaher's departure, Mr Griffiths said that the board would like to acknowledge the vision and contribution of the outgoing managing director.
"His transformative, value-accretive acquisitions built true scale in the business and enabled us to offer broad access and genuine choice of products and services to our clients and their advisers," he said.
"This, in turn, has delivered strong growth in funds under management and administration and in total shareholder returns."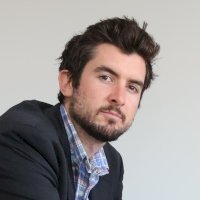 James Mitchell is the editor of the Wealth and Wellness suite of platforms at Momentum Media including Investor Daily, ifa, Fintech Business, Adviser Innovation and Wellness Daily.