Appearing before the Senate estimates on Wednesday (15 February), the Reserve Bank governor was quick to dismiss any misconception that the Morrison government pushed the central bank to initiate quantitative easing (QE) measures in 2020.
He told the committee that the decision to reduce the cash rate to 10 basis points and begin an aggressive bond-buying program was made independently. Orders did not come from then Treasurer Josh Frydenberg, he said. In fact, Philip Lowe asserts that he has never discussed interest rates with any Treasurer — a claim that raised plenty of eyebrows among the committee on Wednesday.
No, instead, the RBA began printing money and encouraging Australians to take on more debt because of the hysterical doomsday predictions of the faceless "health people".
"In early 2020, we were being told by the health people that tens of thousands of people would be dead in months. We were told the vaccine was three years away. We were told that this is something that would take society a long time to get over," Mr Lowe said.
"It turns out that the scientists developed a vaccine more quickly and the economy was more resilient."
Lowe also told the committee that Australia was preparing to establish "temporary morgues" across capital cities to bury the dead. Which is kind of true, but also a terrible basis for setting monetary policy. Particularly when you delve into the details of what actually went down in 2020.
What Lowe is referring to are repeated warnings made by then NSW health minister Brad Hazzard, among other "health people", about a worst-case scenario for COVID-19. And as any good journalist will tell you, the key to a great yarn is making a worst-case scenario sound like an absolute certainty.
On 5 April 2020, News.com.au ran the headline 'Coronavirus Australia: NSW Health Minister says makeshift morgues and hospitals likely'.
But within the story, Mr Hazzard says makeshift morgues and hospitals would only be preparation for "the worst-case scenario" regarding the COVID-19 outbreak in Australia.
"Obviously we have to do the what ifs, so we're looking at a range of facilities, including possible facilities that might be necessary for morgues," he said.
The news story then goes on to list countries across the world that had set up makeshift morgues, such as Spain, Italy, and China.
In this example, it is easy to see how people like the RBA governor could arrive at the conclusion that Australia was preparing to set up makeshift morgues and that we were fast approaching the apocalypse. But upon closer inspection, that wasn't the case at all. It was a worst-case scenario.
We can therefore draw the conclusion that the RBA either set its pandemic-era monetary policy on worst-case scenarios at best, or on its own misinterpretation of the news at worst.
The problem with all of this is that it never eventuated. What did happen was a significant real estate boom and record company profits as Aussies stayed at home, kept their jobs, and dipped into their super to buy furniture and renovate their investment properties.
Lowe has copped plenty of criticism for the current aggressive rate hiking cycle. Personally, I believe his critics are misguided. They should really be focused on 2020, and the information sources that guided the RBA governor to make monetary policy decisions that we are all now paying for.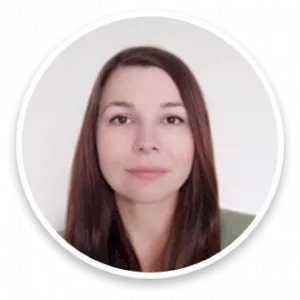 Maja's career in journalism spans well over a decade across finance, business and politics. Now an experienced editor and reporter across all elements of the financial services sector, prior to joining Momentum Media, Maja reported for several established news outlets in Southeast Europe, scrutinising key processes in post-conflict societies.