The report, Investment Professional of the Future, found that 89 per cent of industry leaders agreed that individuals' roles will be transformed multiple times throughout their careers.
Among financial advisers, the rate of professionals who expect their jobs to change rose to 58 per cent.
The findings were based on a survey of more than 3,800 CFA Institute members and candidates globally.
The majority of industry leaders, at 60 per cent, expect that investment firms will need to increase training and development in the next five to 10 years.
Additionally, 87 per cent of investment professionals say that training and development opportunities are one of the most important aspects of an employer.
"In a disruptive and complex environment, knowledge decays more quickly and skills must be deepened," Rebecca Fender, head of future of finance at CFA Institute, said.
"The ability to see opportunity in disruption is vital for today's investment professionals."
One of the key recommendations the research found for workers in the space was to become more tech-savvy, with industry leaders calling artificial intelligence the biggest factor accelerating change in the industry.
With machines to increasingly perform routine tasks, the report noted the human element of judgement will become more important, and those who manage to strike a balance working alongside machines will be the most innovative and benefit the most.
"By understanding the trends affecting future professional roles, we can evolve the CFA Program and our lifelong learning resources to prepare current and future professionals for the industry of tomorrow," Paul Smith, president and chief executive of the CFA Institute, said.
The program curriculum now includes fintech.
Among survey respondents, the most common skills being pursued are soft skills, alternative investments and portfolio risk optimisation.
The report noted that only 17 per cent of investment professionals are learning data analysis coding languages, such as Python and R, and only 12 per cent are learning data visualisation.
The survey saw 130 industry leaders rank T-shaped skills as the most important moving forward, rated 3.5 times higher in significance than technical skills.
T-shaped professionals have both domain-specific specialist knowledge and wider professional connections, understanding and perspective.
Coincidentally, the most difficult to find skills in the investment industry were shown to be T-shaped skills and soft skills, such as creativity and the ability to connect across disciplines.
CFA believes Asian firms will drive the future of asset management, as the region's readiness to embrace fintech, growing financial markets and talent pool position it well to become the centre of a changing industry.
Research performed by Mercer for CFA Institute indicated that India is positioned to be the highest growth market, growing as much as 33 per cent in the next 10 years and benefiting from the country's strong economic growth, a growing middle class, and its population's increasing demand for financial services.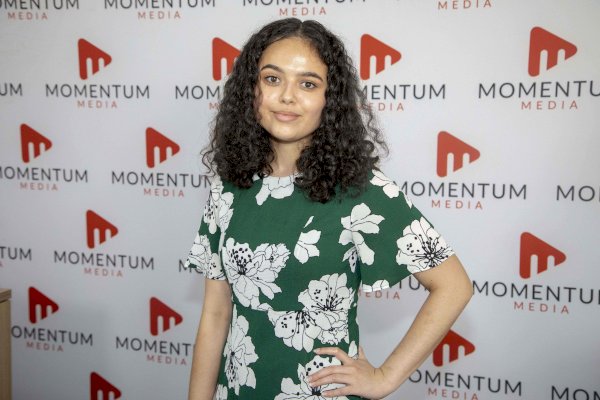 Sarah Simpkins is a journalist at Momentum Media, reporting primarily on banking, financial services and wealth. 

Prior to joining the team in 2018, Sarah worked in trade media and produced stories for a current affairs program on community radio. 

Sarah has a dual bachelor's degree in science and journalism from the University of Queensland.

You can contact her on [email protected].