The investment manager is aiming to help narrow the gender gap in Australian financial services, backing what it says will be a range of initiatives with F3.
Under the work experience programs, groups of young women will be given real business problems to solve, the company said, with support of a mentor from Natixis.
F3 is an organisation which aims to encourage young women to take up careers in the finance industry, offering programs centred on education, access to work experience and female role models.
"Financial services cover a wide range of sectors and jobs and offers plenty of intellectual challenge in addition to financial rewards, but unfortunately, it's an industry that has traditionally attracted far more men than women," Louise Watson, managing director, Natixis said.
Camilla Love, founder of F3, said the goal of F3 was to try to close the gap by making engagement in elements such as work experience differently.
"Experience tells us that women working in teams to solve real problems is a more effective way of introducing them to the challenges and excitement of financial services than the traditional work experience model," Ms Love said.
She added that the traditional model "often saw young women working alone in a male-dominated office and possibly feeling intimidated or unsure about the suitability of financial services as a career.
"Women are still woefully under-represented in financial services in Australia, so it's great to have major players encouraging the next generation of young women."
Currently, F3 is also partnered with Perennial, eInvest, Daintree Capital and CFA Society Sydney.
Ms Watson added that success will be achieved when organisations like F3 are no longer needed, because gender imbalance is no longer a problem.
"Interestingly, the World Economic Forum ranks Australia 39th in the world in terms of gender gap – above the global average but much lower than our closest neighbour New Zealand, which ranked seventh," she said.
"Our low rank was in part determined by our even lower rank of 46th in the area of women's economic participation and access to opportunity, which is why improving participation by fostering the next generation of women in financial services is a crucial step in the battle for gender equality."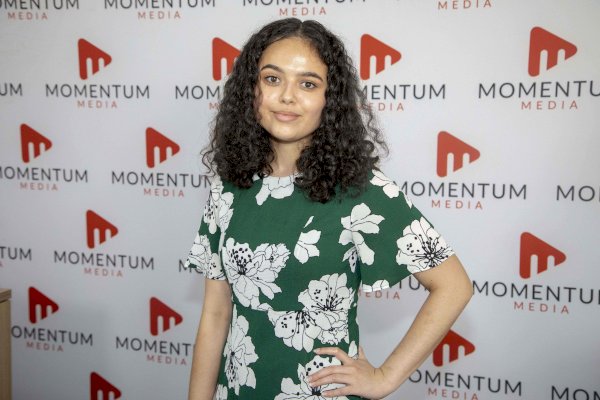 Sarah Simpkins is a journalist at Momentum Media, reporting primarily on banking, financial services and wealth. 

Prior to joining the team in 2018, Sarah spent her career working in business-to-business media, including print and online, as well as cutting her teeth on current affairs programs for community radio. 

Sarah has a dual bachelor's degree in science and journalism from the University of Queensland.

You can contact her on [email protected].