In Australia, around 18 per cent of sources quoted in business and finance stories are women, according to a new report by the Women's Leadership Institute Australia.
Bloomberg's New Voices initiative is aiming to combat that with its expansion to Sydney. It is open to women across industries such as banking, business and politics.
Funded by Bloomberg, the initiative will see candidates receive outsourced media training from communications firm Burson Cohn & Wolfe, with the goal of making them TV-ready for interviews.
New Voices is already operating in New York, London, Toronto and Hong Kong, having started last year. The program was launched in Dubai in April.
Bloomberg is also planning to take it in Mumbai and San Francisco.
"I would argue that if you care about gender representation in your own firm and industry, if you are advocating for more women in leadership, then you need to care about how your industry is represented in the media and how you can influence that," Laura Zelenko, senior executive editor, talent, diversity, training and standards, Bloomberg said.
"Our efforts to diversify sourcing have led us to tell new compelling stories about women bond fund managers, who have outperformed or amplified the calls of lesser known women economists, who revealed allegations of misconduct and bias, which otherwise would have gone unreported."
Women's Leadership Institute chief executive Carol Schwartz called the lack of female experts in stories disappointing, saying the goalposts are not being shifted in a permanent way.
"In my late 30s, I became aware that I was not seeing too many women in the meetings that I went to, at the corporate lunches that I went to and I wasn't seeing many women represented in the media, in the various industries, banking, finance, property, which is the area that I worked in.
"I started asking colleagues of mine, journalists, where are the women? It's just that women were not seen as a source of expertise or knowledge or anything really to be called upon by the media for their views or their thought leadership."
Ms Zelenko read a message one of Bloomberg's reporters had received saying how significant media representation was to younger women in the finance industry.
"One of our news sources, a global macro-chief at a big US firm, recently messaged one of our reporters to thank us for our initiative," she said.
"And I quote: 'The truth is, that the more that young women in finance see senior women in portfolio management, strategist, or economist roles, the easier it is to envisage it as a future career.
"I so rarely read, saw or heard female portfolio managers in my junior days, that I wondered if it was even possible. Visibility breeds confidence and ambition for the next generation."
Ms Zelenko added that many of the women Bloomberg has trained have already appeared on its broadcasts or on those of its competitors.
Bloomberg has pushed for change within in its own organisation, with the firm saying it has quadrupled its global database of female experts to more than 2,300 names this year.
The company has also adopted a policy of not sitting on panels unless they are gender diverse or have fair reasoning otherwise.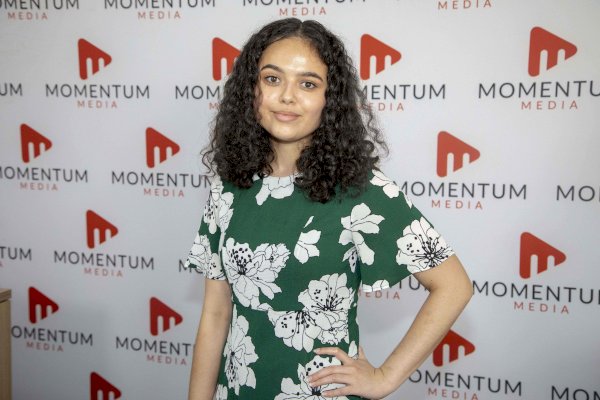 Sarah Simpkins is a journalist at Momentum Media, reporting primarily on banking, financial services and wealth. 

Prior to joining the team in 2018, Sarah worked in trade media and produced stories for a current affairs program on community radio. 

You can contact her on [email protected].